Sunday, September 12 

|  6-9pm
Join Flourish Furnishings as we complete our Giving Tuesday goal of $12,000!
How you can help us prepare: 
Save some of your couch change to give on November 30th!
Send this page to your friends and get them ready for the big day
RSVP to our Facebook Event so you get a reminder of when/what is happening. Click here.
Share:

Go to our Social Medias and share our graphics to get your friends involved
Copy and Paste the link to this page and post on your social media
Share your story about why you love Flourish and include the link to this page
Download these premade graphics and post on your Facebook, Twitter, Instagram, Linked In, wherever with the link to this page!
We need everyone's help to meet our goal and help us FLOURISH!
Where:

Online!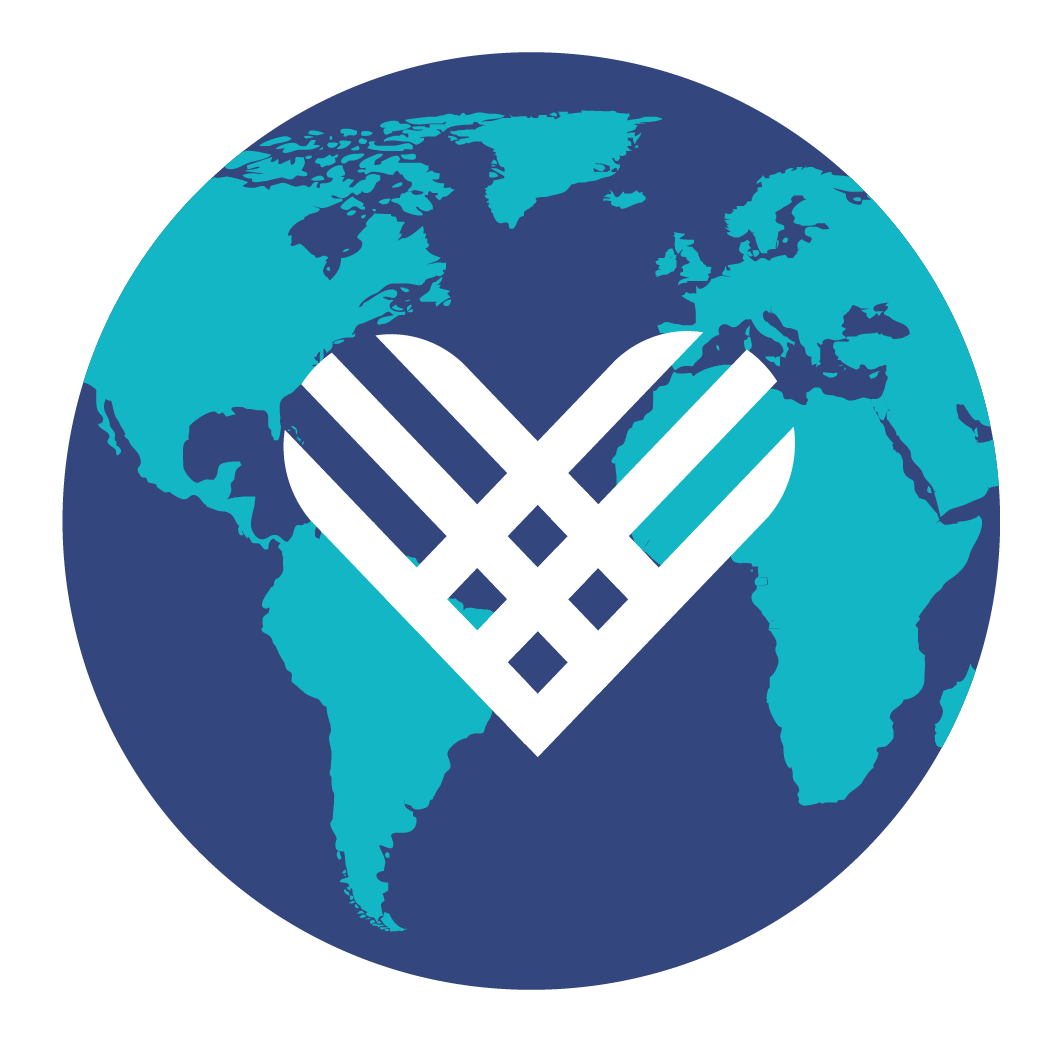 We are seeking works of art from local artists and galleries to auction at the Summer Soiree. Artworks will be exhibited at the Rosehill Gardens using furniture from our warehouse inventory. All artworks must be dropped off at Flourish Furnishings by September 1, 2021. If you are unable to drop off the work, one of our staff members will be happy to pick it up. Any unsold artwork will be retained by Flourish Furnishings for display or auction at a later date. Because Flourish is a 501(c)(3) nonprofit, the In-Kind value of donated artworks is completely tax-deductible. 100% of auction proceeds will go towards Flourish's mission to furnish homes. If you have any questions, please email elinore@flourishfurnishings.org.
Guidelines
All artworks must be 36 x 36 inches or smaller
We are accepting 2D and 3D work in any medium
Artworks will be auctioned starting at a minimum price based on the estimated value provided in the submission form below
All artworks must be dropped off at Flourish Furnishings, 11971 Grandview Rd, Grandview, MO 64030 by September 1, 2021.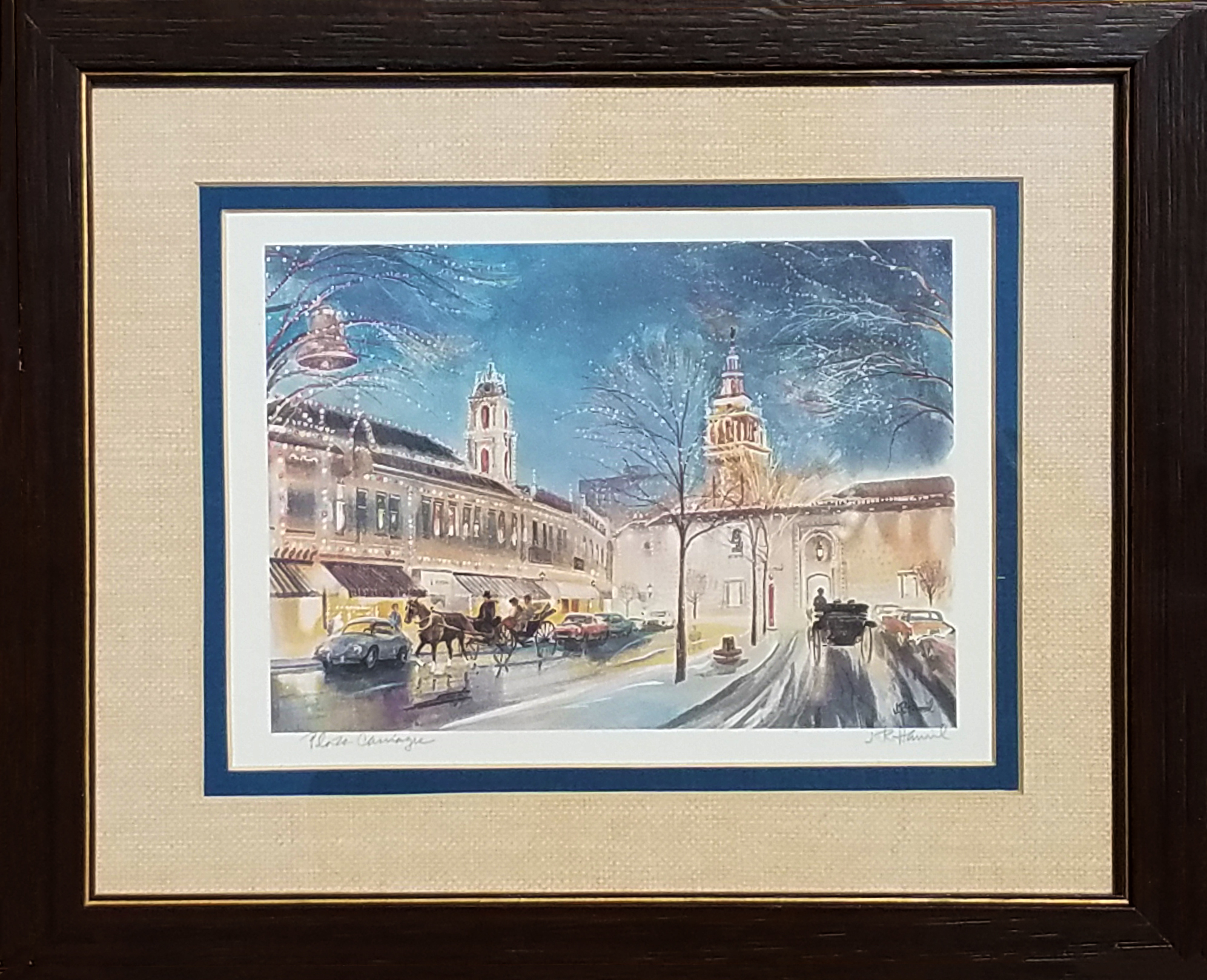 Plaza Carriages by JR Hamil
This limited edition print titled Plaza Carriages shows a wintry scene at the Country Club Plaza likely made during the 1980s. The work is framed and matted, measuring 11.25 x 9.25 inches. The title and artist's signature are in pencil on the lower edge.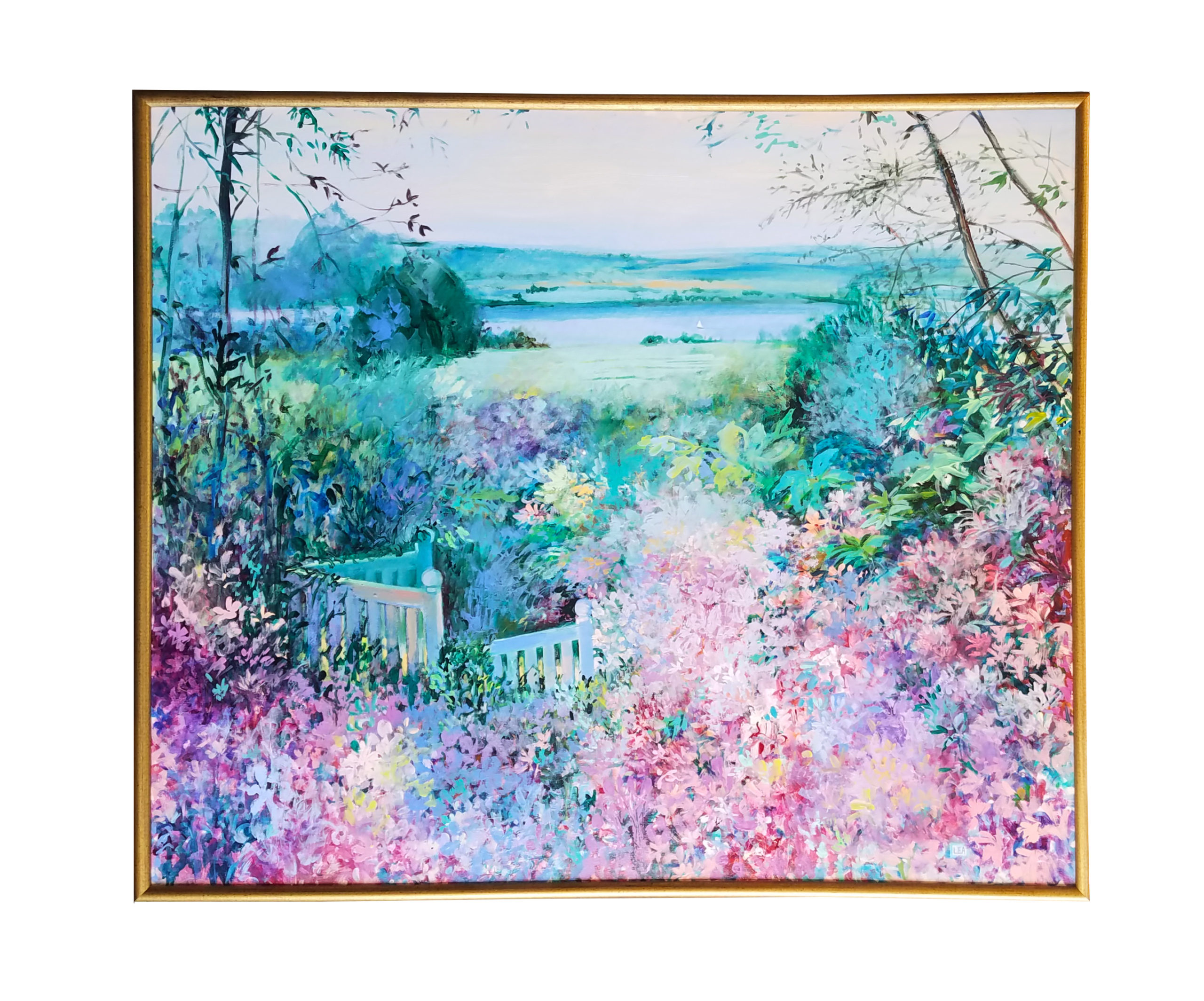 Hambleton by Helen Lea
Her vibrant color palette electrifies her subject matter, revealing the abstract beauty of the natural world. Lea's painting Hambleton measures 38 x 42 in. and was painted with acrylic on canvas. The artist's signature is in the lower right corner.