Flourish is a way of helping us start our lives. Sometimes we don't know how a house is supposed to be like. How a homey feel is supposed to be like. Coming home to something like this is so incredible and beneficial. I am so happy I had this experience…. Tears of Joy! Thank you!
2020 Impact Statistics
We impacted a total of 629 families and 1,575 household members.
We placed 737 beds.
We rehomed over 22,000 items (a box of household decor or kitchen goods = 1 item).
Donation pick up teams made over 621 donor home pick-ups and 75 special corporate pick-ups.
We had 10,000+ volunteer hours of participation, including warehouse operations and client processing.  All of these hours totaled to a value of $300,000!
We partnered with more than 60 organizations who perform case management and refer clients.
We hosted serving opportunities for more than 40 adult and youth groups.
98% of donations were placed with families or were recycled, including textiles, foam, metal, and wood.
We diverted over 94.6 tons from landfills!
We continue to operate and maintain a 28,000 square foot showroom and warehouse processing space.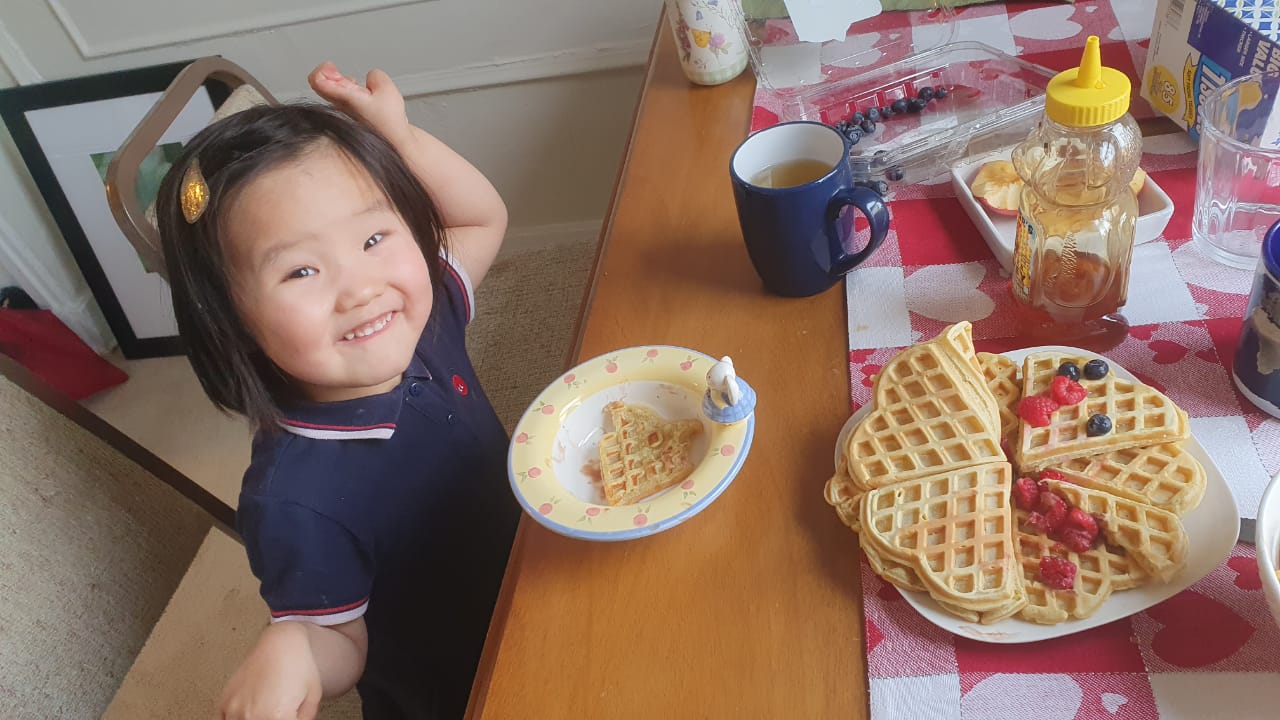 Java and Mona
"THANK YOU!
You and your crew were helpful from start to finish.  Your orientation last August was very thorough and I'm pleased that I was given a tour of your facility.  You have a great set up.
The lady who guided Java and Mona and I on the virtual tour was so kind and helpful.  The team on the dock was organized (love your furniture carts) and our helpers were able to load our box truck in less than 15 minutes on Saturday.
Java and his wife, Mona, were very grateful as well.
Great operation!"
–International Students, Inc KC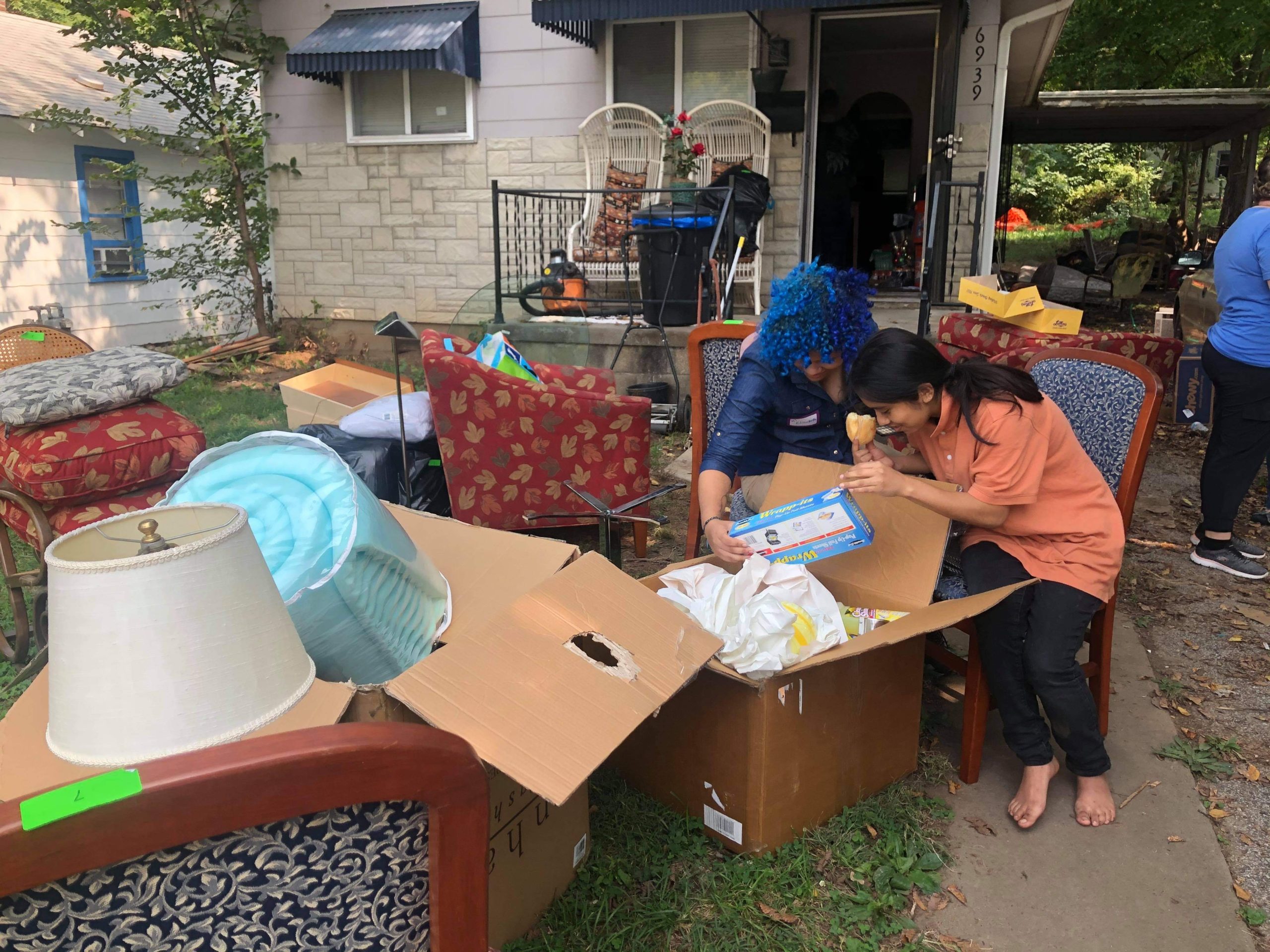 Sisters
These sisters recently lost both parents and were about to lose each other.  The staff at their high school rallied around them, found housing support, and scheduled an appointment at Flourish to furnish their new place.
Not only are they able to stay together, but they can do so with the comfort of sleeping in their own beds, having a place to eat and hang out together.  We hope you FLOURISH, girls!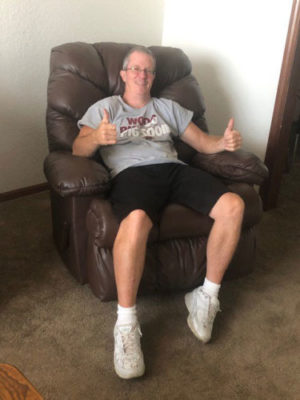 Mike
My brother in law was literally HOMELESS at the time he came to Flourish. We had secured him an apartment where he slept on the floor the night before, but he had nothing besides the four walls around him.
This opportunity gave him confidence and pride in his new home, and now family and friends visit him for the first time in his life!
We can't thank you enough for what you do for people.
He saw us almost a year ago and now he would like to donate his loveseat back to the program. He has secured a job for almost a year and is proudly buying his own sofa with some savings he's built up….
We can't thank you enough for giving him pride and dignity while getting back on his feet.
Tara
Tara was recently reunited with her children after completing a recovery program.  Her ability to comply with court orders required her to have a safe and stable home for the family.
Flourish was able to help her create that environment and complete successful reunification.  We know she and her family with FLOURISH in their new home.
Metro Lutheran Client
I assisted my client during her appointment.  She has no friends/family that could help her move stuff in to her apartment.  We were able to get some volunteers to help her.  During the move in she kept talking about the personnel at Flourish – how respectful they were, how helpful they were…
After we got the last heavy item up the steep stairs – we sat on the stoop drinking a glass of water and she literally broke down in tears.  She told us that this was the only day that she could remember so many people showing her that they cared about her and wanted the best for her moving forward.
Yes, we took a little of the credit – but I wanted you to know that your staff and volunteers made an impact far beyond the help with furnishing her apartment.  You brightened the life of a woman who has seen more that her share of the worst of people by showing her that there are amazing people around.
Please share her thanks (and mine) with your entire crew.  You absolutely changed a life.
Want to be a part of success more stories like this?