Flourish Furnishings
Furnishing Homes with Hope
Who We Are
Flourish Furnishings collects, prepares and distributes donated furnishings and home essentials to offer a "hand up" by meeting the household furnishings needs in Kansas City's urban and suburban communities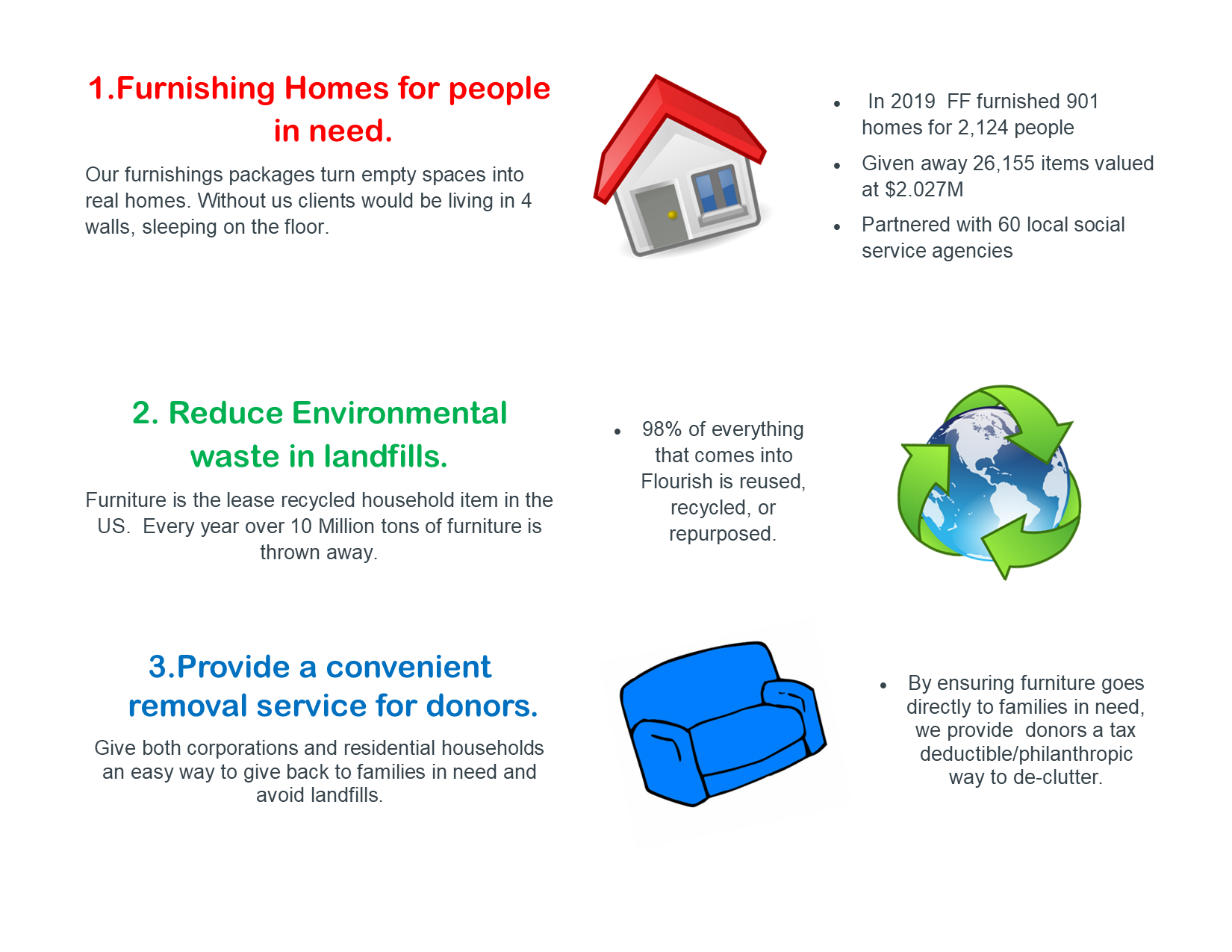 volunteer
It takes hundreds of volunteers for the Flourish Furnishings ministry to operate.  Many of those volunteers work tirelessly behind the scenes.  We'd love to have you join one of our teams.
Donate
Help us improve the lives of people transitioning out of homelessness and poverty in the metro Kansas City area. Help us furnish homes with hope so our clients can FLOURISH.
Client Services
We do not provide emergency resources. To ensure that our clients are provided wrap-around services and not just a "hand out," we work exclusively through case worker referrals from metro community partners.